Kids have always played in the backyard; dads have always grilled, and families have always spent summers around the patio table. Charcoal grills, plastic chairs, and tables once adorned patios. But things have changed, and we think it's for the better.
Homeowners are now choosing more upscale options. The design trends and décor of indoors are coming out to the patio. Fresh and state-of-the-art kitchen designs are delivering aesthetically pleasing, highly functional outdoor spaces.
The patio isn't just for a place for a picnic, it can now be the perfect place for a full dining experience. If you're looking to upgrade your home, look no further to what was once the space that was last on our mind when decorating – the backyard patio. Around the nation, outdoor kitchens are quickly becoming the most popular kitchen upgrades.
Top Outdoor Kitchen Trends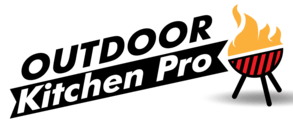 Even when you only have 100 square feet of space, you can create a wonderful kitchen oasis. Commonly up to 400 square feet, patio spaces can be made into a great outdoor kitchen. Some are extending their patios taking up more space in the backyard for elaborate designs with full kitchen, dining, and lounging spaces.
The kitchen is the heart of the home, and these trends help to extend the heart to the patio. Homeowners want options and many manufacturers are answering the call with functionality and great accessories. Before you finalize your plans to extend your living space into the backyard with an outdoor kitchen and entertainment area, read on about the essential features that are trending.
First-Class Grills
Toss out the old barbecue pit and opt for an upscale grill. We're talking high-quality and worthy of a world-class chef. Premium grill brands Alfresco, Coyote, Bull, and American Made are superior to those found in your local stores. Having a premium grill is important to ensure that it lasts, after all, it's a pretty big investment.
Options include electric, natural gas, and propane grills in high-quality stainless steel providing durability and reliability. You'll want to make sure that you have plenty of cooking surface space for preparing great outdoor meals. If you're a serious grill master, you're going to want a smoking box and rotisserie.
And it's not just about the grill itself, it's about the modern features like backlit control knobs, smart controls, and hood assist systems. Building your grill to the design of your outdoor kitchen is the new standard. It offers space savings, a professional look, and more efficient grilling.
Ample Storage Space
No outdoor kitchen would be complete without the cabinetry and storage. Outdoor kitchen cabinets must be durable enough to handle the elements while being stylish. They also have ample storage space.
The most common outdoor material for built-in cabinetry is stainless steel. Brands like Mont Alpi, Fuego, and Brown Jordan have answered the call with commercial-grade stainless steel. Stainless steel stands up to the weather, insects, and is easy to wipe clean.
I'm not an amazing cook. But I can follow a recipe!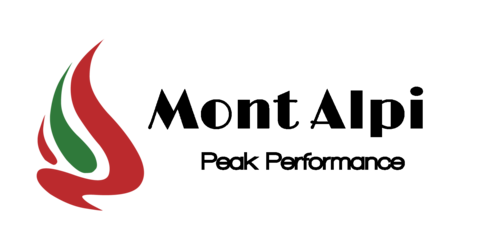 Resilient Countertops
Your outdoor kitchen countertop serves to provide space for food prep and compliment the design of your kitchen. It must be resilient, able to handle changing weather and last for a long time. To do that, outdoor kitchen countertops must be non-porous and resistant to abrasions, stains, and UV light. Popular materials include marble, granite, soapstone, and concrete.
Full-Scale Food Prep Spaces
Food prep areas are essential as they help you to be efficient. You'll need space for your accessories, appliances, and surface space for more than one person to work. The last thing you want to do is have to run in and out of the house as you're trying to cook. Some things that make outdoor cooking easier include a faucet and sink, side burners, pizza oven, flat-top grill, steam table, and warming drawer.
Refrigeration
A sufficient supply of ice and the ability to keep things cool is important in outdoor entertaining. Having a refrigerator outdoors saves you from running in and out of the house to get meats, refreshments, and other items you'll need. Summit, Mont Albi, and Alfresco offer under-grill refrigerators, beverage coolers, wine, and beer dispensers, and more for outdoor use.
Attractive Décor
Bring your interior design skills out to the patio. Extend the style of your home onto the patio or try something new for your outdoor living space. It is also popular to complement your interior kitchen with the styling of our outdoor kitchen space. Adding a backsplash and molding can add to the look of your outdoor kitchen.
An Outdoor Bar
Drinks are often on the menu and many backyard soirees. So outdoor kitchens that have ice makers, refrigerators, taps, and barstools are necessary.
Extra Features
Now that you're up to date on the new outdoor kitchen trends, let's get fancy and see how we can kick your outdoor space up a little more! Many homeowners opt for outdoor fireplaces or fire pits, upscale outdoor furniture, televisions, specialty lighting, and sound systems. Those who have completed their outdoor spaces report that they wished they had included some of these additional features.
Call on Outdoor Kitchen Pro
Now that you're ready to revamp your backyard, visit Outdoor Kitchen Pro to enhance your outdoor living space today! Outdoor Kitchen Pro is proud to offer premium outdoor kitchen products at affordable prices.
CHECK OUT OUR COLLECTIONS