Planning for Your Outdoor Space Does Not Have to be Hard. Outdoor Kitchen Pro is ready to help.
Have you started to Plan for Your Outdoor Space?
We've spent so much time indoors away from family and friends that it's only natural to want to find more ways to get more of both outdoor and family time. The outdoor kitchen is the answer. An outdoor kitchen gives you a place outside to entertain, prep, and cook meals in the great outdoors.
Gone are the days when the grill master pulls out the charcoal grill. Now outdoor cooking happens on high-tech appliances on professionally designed patios. Now that you're ready to create your own outdoor kitchen, Outdoor Kitchen Pro has everything you need to prepare a full meal for your family and friends.
Planning requires brainstorming, research, and a little creativity to establish the space of your dreams. Here we share tips to guide you through your outdoor kitchen planning.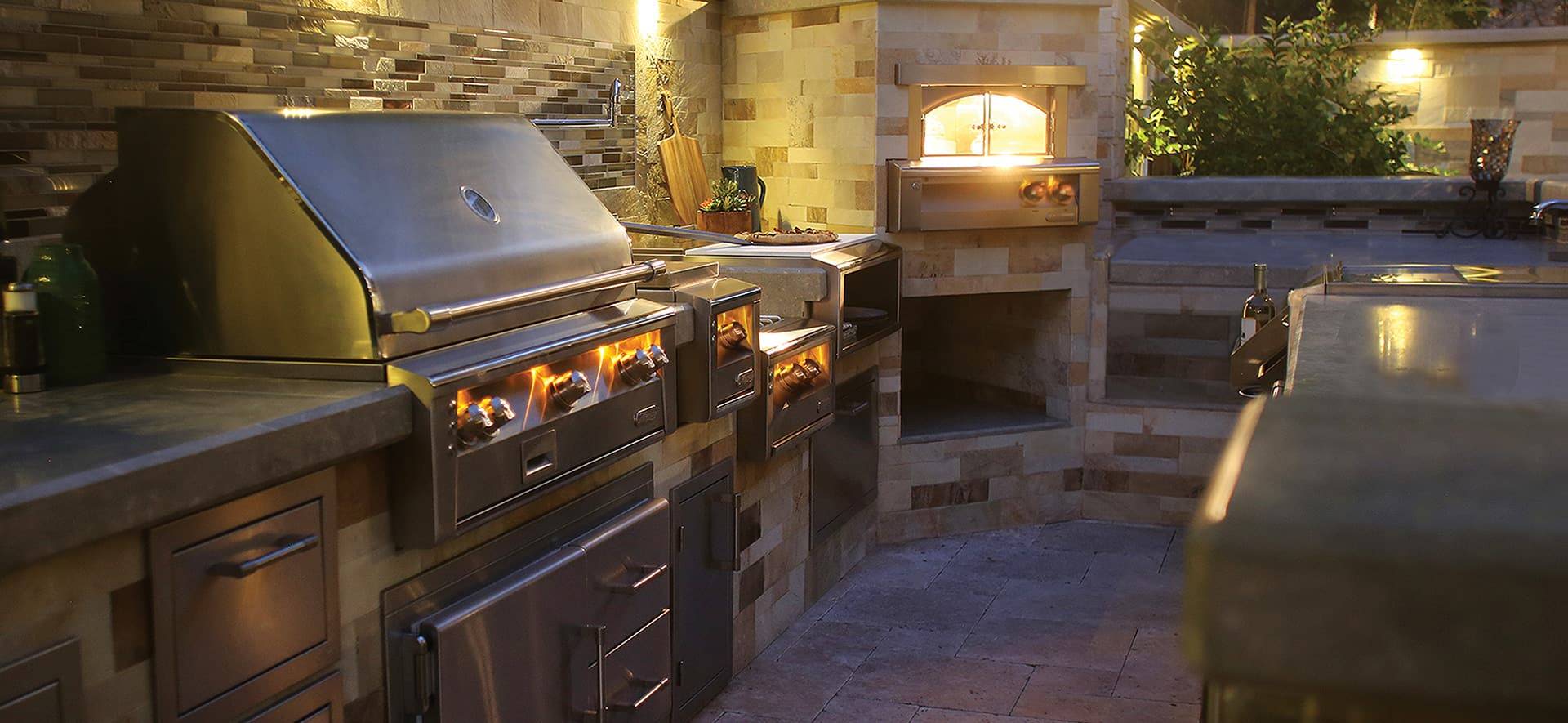 Planning Your Outdoor Kitchen
Start by thinking of your wants and needs in your outdoor kitchen. Think about how you want to use your space and what will work with your existing space. While you can find inspiration in magazines and television, you should be most concerned with how you entertain.
Ask yourself:
How often will we cook outsider?
What do I like to cook outdoors? Burgers and links?
What type of grill would I like? Natural gas, propane, charcoal, woodburning, or a combination of grills.
Do I need prep space outside, or will this be done indoors?
Do I want to store kitchen tools, dishware, and more outdoors?
Will I entertain family and friends outdoors?
Grilling takes the formality out of entertaining. Everyone wants to get involved.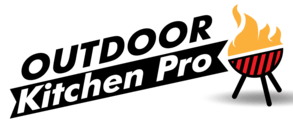 Determine Your Budget
Set a budget and stay within it while shopping. Include materials, appliances, and any required labor costs. Consider any needed permits for professional services like electrical or plumbing work.
Your outdoor kitchen can range from $1,200 for a charcoal grill to over $15,000 for a full, built-in outdoor kitchen. Remember that while higher-quality selections can cost more, they last longer. Remember to handle utilities that need to extend into your outdoor kitchen like electricity, gas, and water. If you want a television outdoors, remember your internet or cable installation.
Research
Once you've assembled a list of those answers, it's time to start researching. The type of outdoor kitchen is entirely up to you and will depend on your budget, space, and how you'll use that space. The most uncomplicated outdoor kitchen will have a grill and outdoor bar that you can use as prep space or for seating.
You could also opt for a fully stocked kitchen. If you own your home and plan to stay for a while, you could build a complete outdoor kitchen. If you're renting or are planning on selling, choose appliances and extras that can easily go with you.
Plan Your Space
Your dining space should be close to the house and face the sun. Consider adding a roof or canopy. If you have a small space, focus on the grill and consider one with wheels.
If you're looking for built-in options, remember to include a workspace, refrigerator, sink, and wastebasket. How much sun does the area get? Will you want to protect the area from rain?
Choose Your Cooking Appliances & Extras
If you like charcoal or gas grills, many are on the market. Gas grills allow you to help you keep the temperature regulated, allowing fast cooking. The charcoal grill will require more work, as you have to get the embers heated up.
Are you a family of pizza lovers? Choose a pizza oven and make your own. Think about whether you want your outdoor kitchen to match your indoor setup.
And remember storage there are stainless steel cabinets and appliances with powder coating to reduce corrosion and staining. Refrigerators and icemakers make it easy to cook and entertain without running in and out of the house the entire time. A bar can provide you with a sink, storage for glasses, a wine cooler, and space for guests.
Lighting Matters
Make sure there is plenty of lighting for cooking or task lighting. Then include ambient lighting for seating areas.
Other Considerations
If your patio area gets cool in the winter, consider an outdoor fireplace or fire pit to keep your family warm while enjoying the space.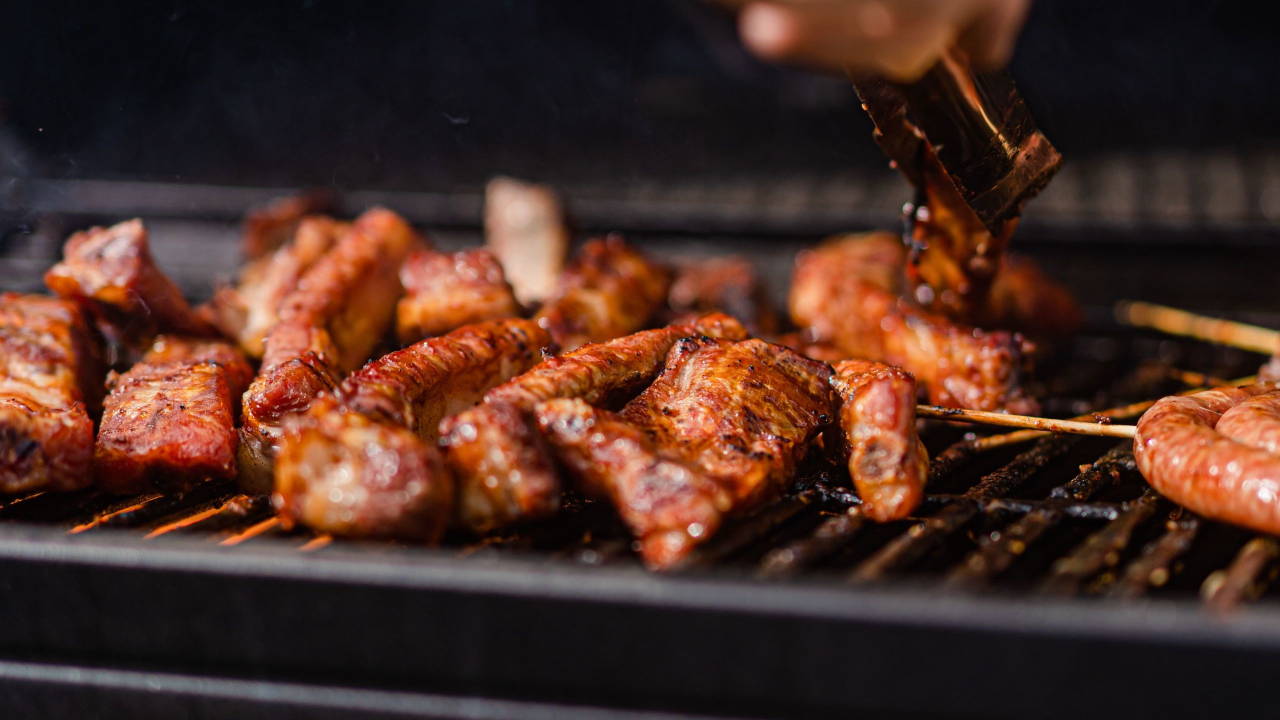 Turn to Outdoor Kitchen Pro
No matter what size outdoor kitchen you desire, Outdoor Kitchen Pro has what you need. We have premium outdoor kitchen products at affordable prices to fit any budget. Here you'll find top-of-the-line grills, kitchen islands, outdoor pizza ovens, smokers, refrigeration units, fire pits, and accessories that will stand the test of time.
CHECK OUT OUR COLLECTIONS